Zirkonia (Tan Pure)
Soldier of Beauty, bah! What has become of you? You're running from one event to another, you put on far too much make-up, you're wearing these rags you call fashion and then you scream in my ears and tell me this is supposed to be music.
Go on and live that way. In some years there won't be anything left of you but a wrinkled, stressed out, wasted shadow of yourself. Not, that the Dead Moon Circus hasn't gone on my nerves but… You're ridiculous, you're nothing but a joke.
About JoY
Hello folks
I am just a freak who wants to be popular
Is that a problem for the audience. No I am serious now.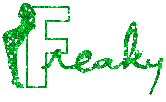 I am very happy to be a part of Yume. My Hobbies are dancing, singing, sleeping
oh yes just relaaaax, have fun with friends, Partyyyy, Disney, play Games like Tekken or Kingdom Hearts and go to work -__- just kidding. What a baaad joke
I am Sailor Iron Mouse in the new Musical "Sailor Stars".
You see I play a sweet, bad, evil, funny and stupid Charakter
I like her.
I hope you will enjoy the new Musical and I hope that you all will like Sailor Iron Mouse
*lol*
en JOY it
All/Old parts/appointments
Motto / Quotation
Contact